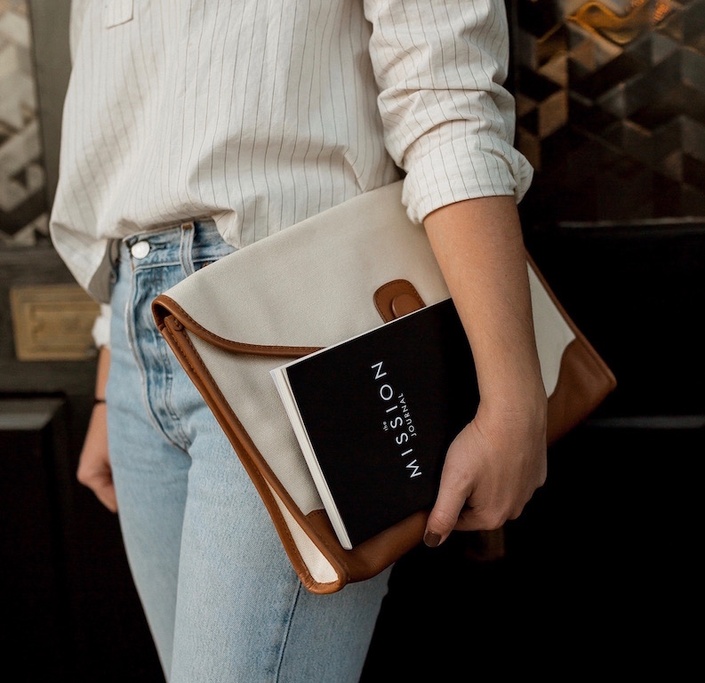 Life Designing Fundamentals - Group Coaching
Let me support you in gaining clarity and building a life you truly love
Next Group Coaching Program starts September 16th
(max. 30 participants)
A 10-week intensive Group Coaching experience to gain clarity and drive change
6 content weeks + 4 implementation weeks
Individual feedback, weekly Facebook Lives and interactive Webinars
Learn how to become a Life Designer
& build a life you truly love
The investment for this intensive 10-weeks training, including lifetime access to the online material, will be 520,-€ (VAT excl.)
For more information about the next Group Coaching Program, contact me at info@workinbalance.org. I'm happy to have a chat and explore together, how you could benefit from Life Designing. And if this program is a match for you.

Life Designing Fundamentals- Group Coaching Program
Are you tired of feeling stuck or lost about your next professional or personal steps?

Do you constantly feel overwhelmed and have no idea where to start making adjustments?

Has your motivation, drive and excitement about starting your days gone missing and you don't have any clue how to get them back?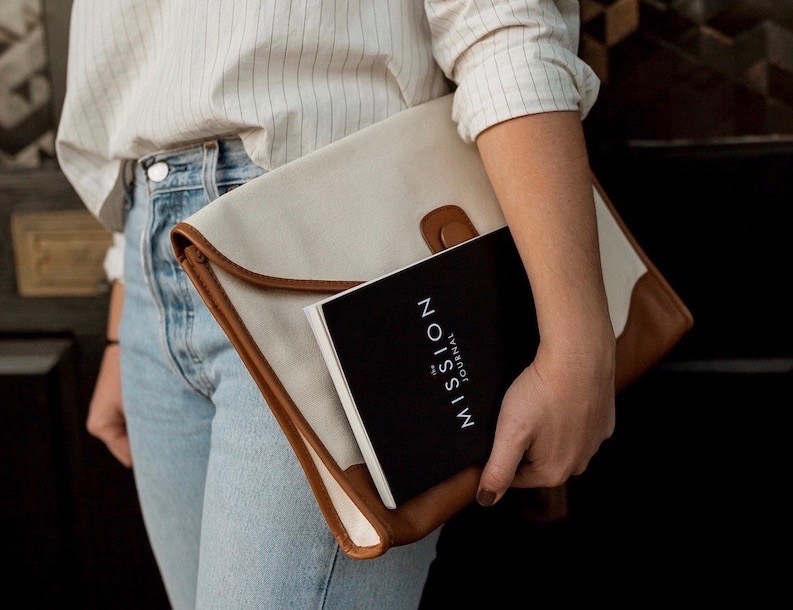 Well, then we're on a mission!

On a mission to get you back in the driver's seat of a life you truly love and empower you with the tools and guidance to build your way forward.
Now, and for ever.
In this course you'll learn a new and innovative approach how to navigate through life's uncertainties and challenges.
And you'll join a tribe of like minded people who strive for change, inspiration and personal growth.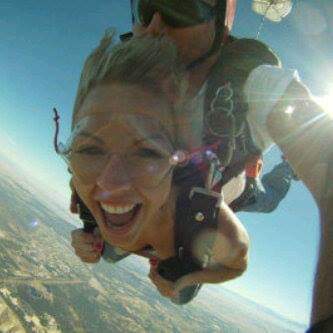 I approached Yvonne at a time where I was feeling lost and overwhelmed with life in general.
I reached a milestone that I had spent 10 years working towards and instead of feeling excited, I felt uncertain of what I was meant to be pursuing next. Suddenly everything that seemed important to me felt insignificant.
All I knew is that I needed a change but had no idea where to start or what direction to go in. This course allowed me to dig deeper and analyse areas which I never gave thought to before. I was excited to start each new module knowing that it would enable me to step back and reflect. Suddenly the only boundary was my imagination and I was exploring options that I never thought possible.
This is an ongoing journey but I now have all the tools that I need to change my thought process from a Life Planner to a Life Designer.
That spark inside me was reignited and I am seeing the new opportunities in each new day. I would highly recommend this course to anyone no matter what your personal situation.
Benefits of the course :
I could complete at my own pace
I could listen to the audio versions while driving
Regular facebook live feedback allowing you to interact with other members reminding you that you are not on this journey alone
Exciting practical content
Principles that you can apply on a daily basis and keep building on long after the course is complete
- Jessica Wiid, Cape Town, SA; Online Course Participant - Group Coaching
About The Course
---
Life Designing has it's origins in the well established methodology of Design Thinking, a human-centred design process to create innovative solutions. It's action-orientated, forward thinking, creative and fun.
Ever wondered why designers embrace challenges? Why they thrive on unsolved questions, uncertain outcomes and out-of-the-box solutions?
It's because they know that challenges and uncertainty equals growth and infinite opportunities.
In this course you'll learn how you can turn challenging situations into opportunities and tailor-made solutions.
In other words, you'll learn how to become a designer.
A Life Designer.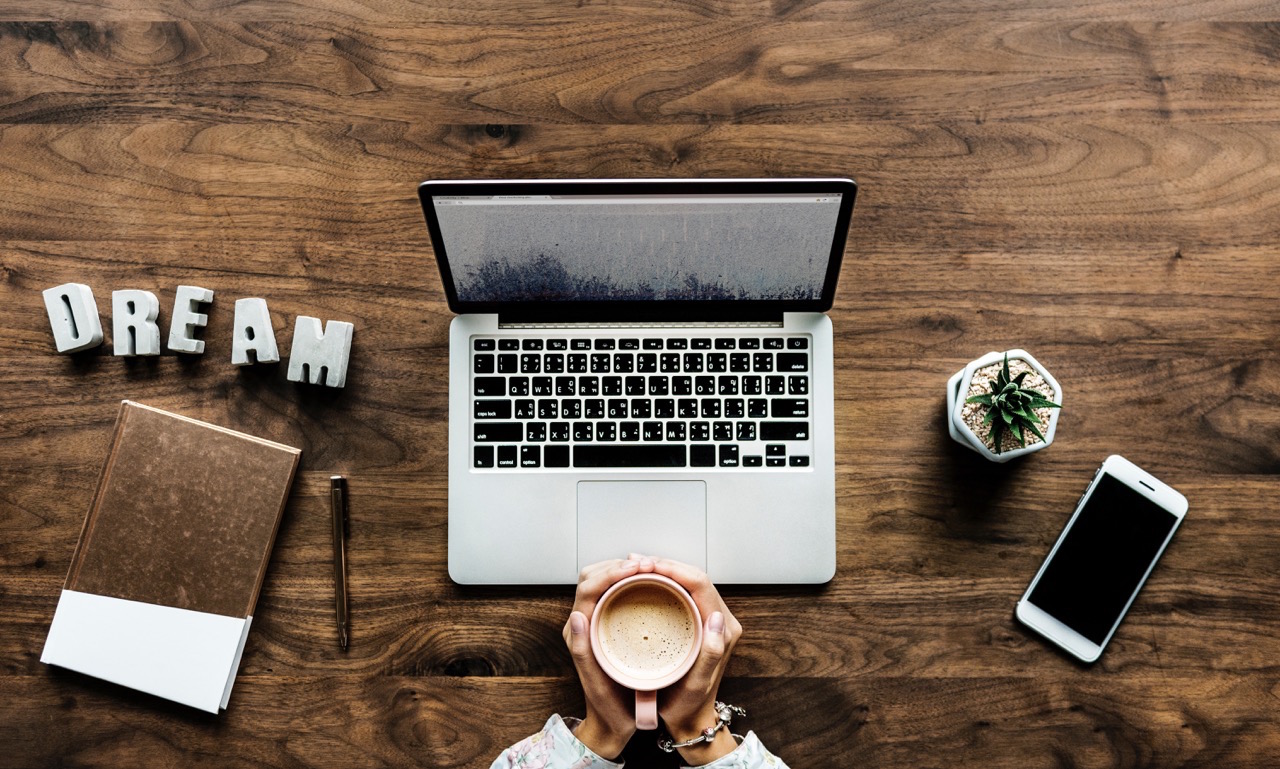 What You'll Learn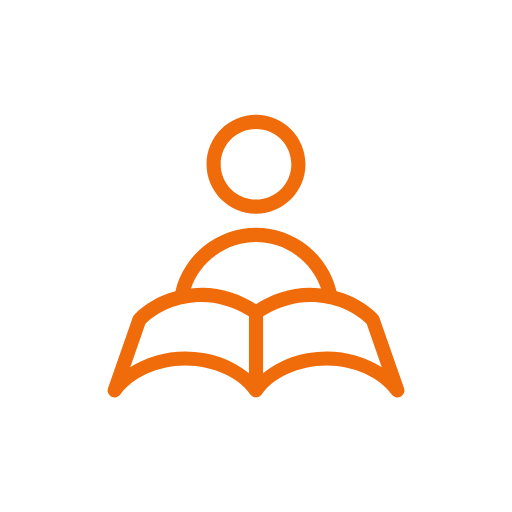 At the end of this course you'll
---
Have learned and applied a new, innovative, self-help tool to transform your life situation

Adapt the mindset and behaviour of a Life Designer to facilitate your journey

Have the awareness of your own limiting beliefs and where you've been blocking yourself in the past

Have the tools & practice how to reframe those limiting beliefs into inspiring beliefs to support your journey

Have the clarity about your current life situation & understand why and in which areas you need to make certain concessions or adjustments

Develop ideas what these changes could look like

Know how you can "test drive" those ideas

Have a check-list how to initiate the desired life changes & how to stay on track in the future
This course is a combination of a self paced online learning experience, designed over the course of 6 weeks, and your active participation in our "Life Designing Classroom".
In our classroom, a closed Facebook group, I encourage you to post your comments after each completed week, so I can follow your progress, provide you with feedback, and tailor my weekly Facebook Lives to questions and concerns that I see in our group.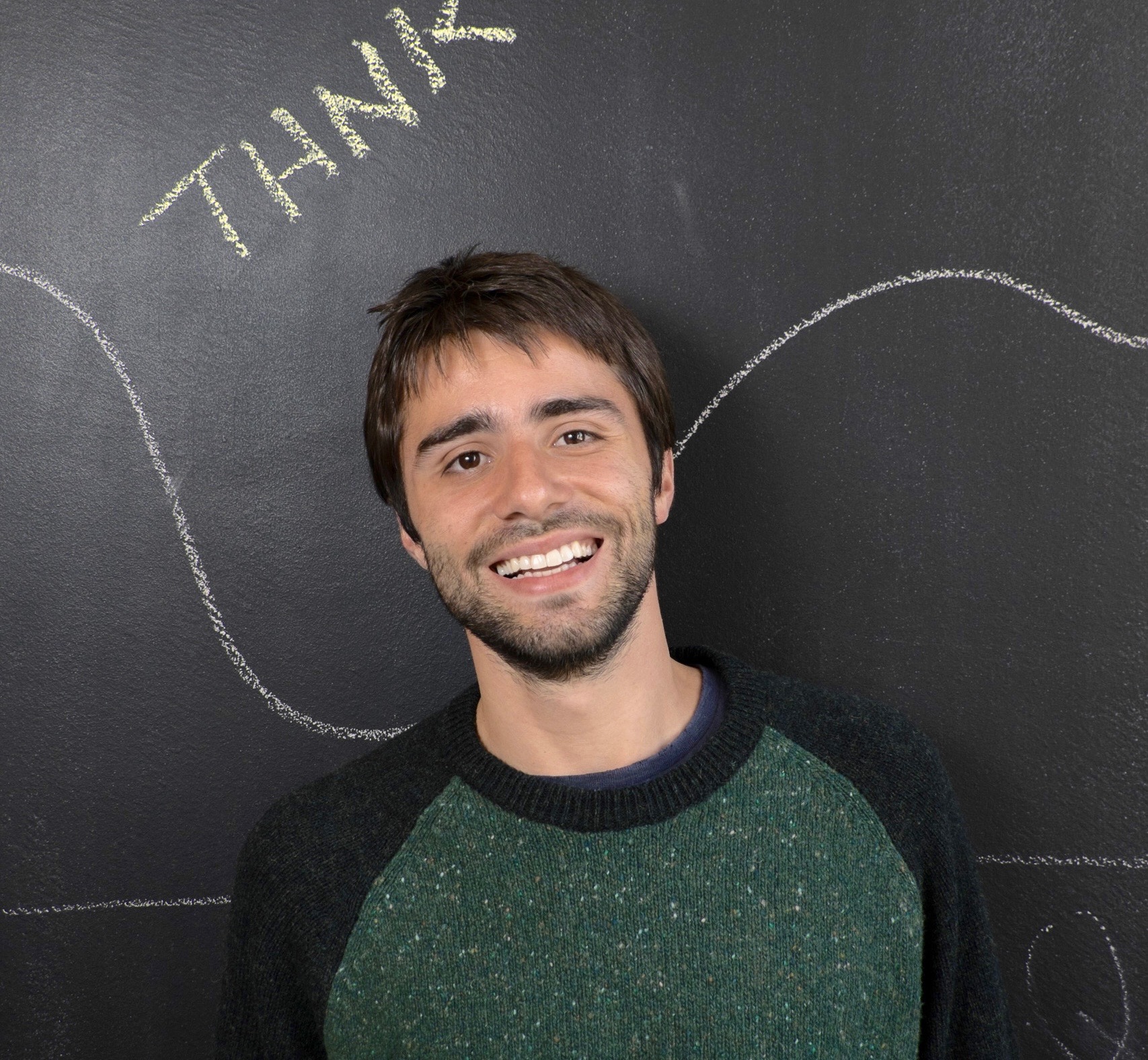 "Life Designing is such a powerful, transformative methodology that every person on the planet should somehow have access to it. And Yvonne made me realize its real meaning through her amazing facilitations skills.
I highly recommend Life Designing to anyone who is tired of being stuck and wants a life improvement right now and for good"
- Daniel Gurgel, Co-Founder Polifonia, Sao Paulo, Brazil
What You Get
---
You'll get the very best of my workshops, training and coaching sessions; adapted and tested for this new online format.
And you'll get me.
Providing individual feedback to your classroom activity posts and answering your questions in our weekly live sessions. To me, it's deeply important to personally support and guide you on this design journey.
Join me for this powerful group coaching experience!
So here's what you get

Unlimited access to the online training lectures. Come back as often and for as long as you like. Across any and all devices you own.

Downloadable slides, audios, exercises, and lecture reviews to take notes or recap certain lectures even when you're offline.

Unlimited access to our classroom - a closed Facebook group - where we'll meet up for weekly Facebook Lives and where I follow your progress and give you individual feedback after each module you're going through.
I'll guarantee my personal attention and feedback to each student and therefore have an eye on the number of inscriptions and, if necessary, close enrolment.
And of course, all of this 100% risk free.
Because I truly believe in this training; and in real life experience. So dive into the course lectures, the exercises, the training material, the Facebook interactions for up to 30 days. And if you think this course isn't right for you, you get your money back. 100%

Your Instructor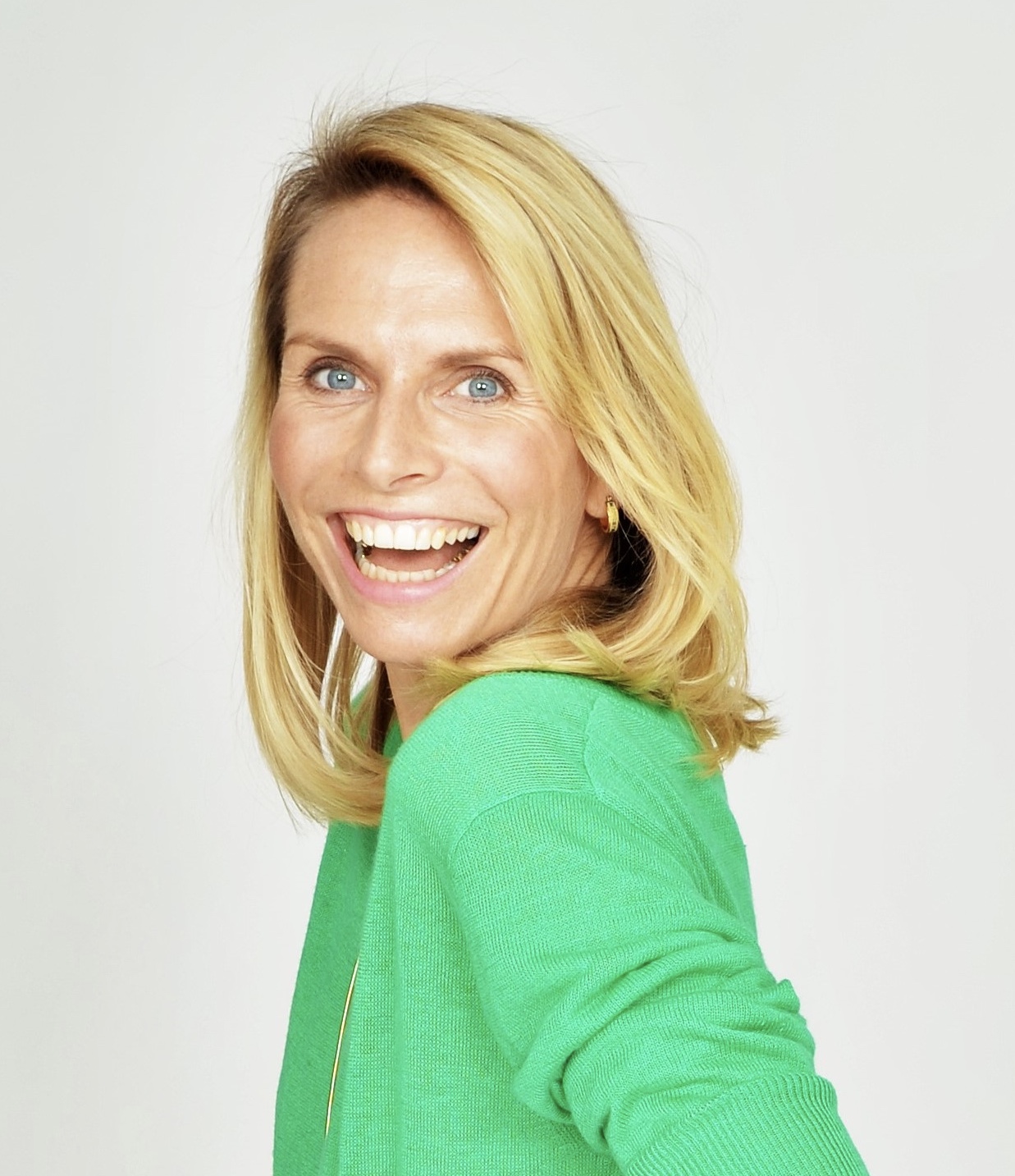 Hi. I'm Yvonne Hendrych, Founder of Workinbalance & Passionate Life Designer.
One thing I'm even more passionate about is encouraging and empowering other people to become Life Designers. And to encourage them to design a life for themselves that is aligned with their values, needs and aspirations. In other words, a life they truly love.
Experiencing the challenges of a life situation where I questioned everything, personally and professionally, I decided to take matters in my own hands and stop waiting for someone else handing me a blueprint for my future.
I headed on a venture of self-exploration, volunteer work experiences and learning opportunities to gain clarity for myself; and, at the same time and without realizing at first, to start building my new career.
After in-depth training in "Social Innovation Management" and "Life Designing" and after gathering plenty of real life feedback about this new career path, I was ready to take the leap.
Fast forward 3 years and 450+ students who have gone through my workshops, trainings and coaching. And after building strong and fruitful relationships with my clients & partners like the Amani Institute, Escola Polifonia, the European Parliament, MaturiJobs and others, I'm more than ever convinced of the impact of my work and of Life Designing.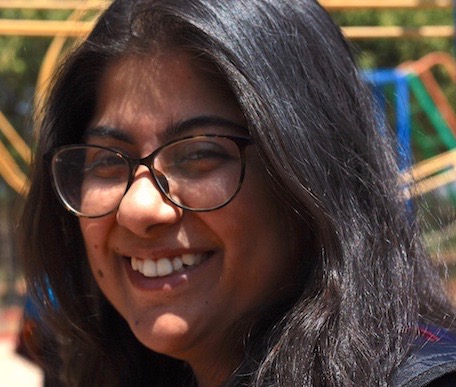 "I am happy to have engaged in the online version of Yvonne's Life Designing training in my career transition phase.
It helped me look at my challenges differently and adopt a more holistic approach to finding next steps.
I'm definitely going to revisit these tools to see future decisions more clearly as well"
- Anjum Dhamija, India, Online Course Participant
Your Life Designing Curriculum
---
Week 1: Foundations First

The first week is all about building a strong foundation for becoming a Life Designer: Understand the Origins of Life Designing and the Methodology behind it; Dive into the steps of the Life Designing Process; Learn what it means to behave like a Life Designer and asses your own behaviour to understand how you're blocking yourself;
Week 2: Prime Yourself
The second week is all about your Mindset: Uncover your limiting beliefs and understand how they are holding you back; Learn how to reframe those limiting beliefs; Understand why it's crucial to bring your mind on board to make life changes happen; Give your thoughts & actions a direction by creating your Life Compass;
Week 3: Empathizing with your Life Situation
The third week is about deeply understanding your current life situation, what has brought you here, and what you need to change in the future. It's all about understanding the big picture: Identify and gain clarity about your Life Essentials; learn and apply an incredibly powerful tool, the Life Equalizer, to help you asses what's truly going on and what you need to shift or change;
Week 4: Identify your true Life Challenge
Week four is all about gaining clarity which are the areas or topics you need to address first in order to move forward: Understand how an holistic action plan must look like in order to get unstuck; Understand the danger of working on the wrong challenge; Develop your first actionable steps to tackle your challenges;
Week 5: Getting Unstuck
Week five is about learning a new approach to getting unstuck and building your way forward: Learn how to overcome your blocks in regards to finding clarity and creating solutions through the process of Ideating; Learn how to "test drive" those ideas and overcome your fear of failure and procrastination;
Week 6: Commit to your Journey & Persist Obstacles
Week six is about preparing you for your Life Designing Journey and building your confidence, clarity and resilience: Be clear about the next steps to come and how to make them happen; Find and nurture your tribe and allow yourself to be supported; Prepare yourself for possible roadblocks; Commit to action;
Class Curriculum
Week 1 - Foundations First
Available in days
days after you enroll
Week 2 - Prime Yourself to become a Life Designer
Available in days
days after you enroll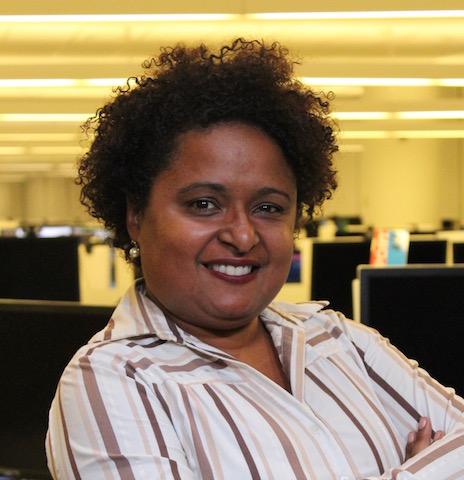 "The training "Life Designing" with Yvonne helped me to identify my potential and reflect about my dreams and goals in life. To reach them, I need to proactively overcome limitations by turning my limiting beliefs into inspiring beliefs.
Yvonne encouraged and motivated us to change our mindset and design our life through action and changes in our behaviour."
- Gabriela Santos, Sociologist, Sao Paulo, Brazil; Workshop participant
Frequently Asked Questions
Life Designing? Never heard of it before! How can I be sure it's right for me?
You'll only know by trying out. 100% risk free, of course. Join this program for up to 2 weeks and dive into the lectures and live sessions. If you feel it's not for you, you'll get your money back. 100%. No questions asked.
I want to change my job but feel completely lost. Will I have clarity about my next job at the end of the course?
Changing a job or even a career takes time. Take my word for it. And by all means you want to avoid quick fixes that don't bring the desired changes. This course will provide you with the necessary clarity about your current life situation in a holistic and connected way. This is precondition to understand where you have to work on the big picture. It will also provide you with the tools how to turn this picture into reality, one step at a time. And it will show you how you can test your way forward and allow yourself to "feel" into different future possibilities. In other words, this course is a precondition to allow your answers to show up in the months to follow and gain the necessary clarity and confidence that you're building a life that truly fits you.
I'm not in a moment of major changes in my life but curious about Life Designing? Is this course right for me?
Yes, by all means. It's always the right time to press pause and re-connect with ourselves, our needs, our dreams and aspirations. And it's always the right time to learn new tools that empower us to design our way forward, with confidence and a positive perspective.
Do I get access to all the course material the minute I enrol?
The course is structured into 10 weeks of learning experience. I've designed it in a way to make sure you dedicate at least one full week for each content block. Too often we tend to rush through content without leaving any space for reflections or inspiration. So your course material will be published week by week and you'll be notified by mail when the new content block is ready and waiting for you.
How much time do I need to invest for each week of the program?
Approximately 3-4 hours per week on average. But it really depends on how much time you want and you can dedicate to each of the exercises and to your interaction in our Facebook group.
How long do I have access to the course?
After enrolling, you have unlimited access to this course for as long as you like - across any and all devices you own. You need more than 6 weeks to go through the course? No problem. I'll be at your side to provide you feedback and motivation for as long as you need to complete the training.
Will I be on my own on this learning experience?
Of course not! The online course material is just one part of the training. We have our classroom - a closed Facebook group - where I encourage you to post your comments after each completed week so I can check in on your progress, provide feedback, and tailor my weekly Facebook Lives to questions and concerns that I see from you. I'll guarantee my personal feedback to each student and therefore have an eye on the number of new inscriptions and, in case that's needed, temporarily close enrolment.
Still not sure about the course. Help please?
No problem. Let's figure this out together. Just share with me your questions, doubts, or concerns in an e-mail and we figure out together if this course is a fit for you, or not. Mail me, info@workinbalance.org.
Where can I get more information about Life Designing?
Come over to my website Workinbalance.org. I've plenty of videos and articles waiting for you to dive into the topic. And plenty of testimonials from people who went already through the training and share their experience. If you feel it's not the right moment to participate in a training right now but want to stay in the loop for Life Designing, no problem. Just subscribe to my Life Designers Monday and I'll send you every Monday my latest video or blog and include news, inspirations, and updates.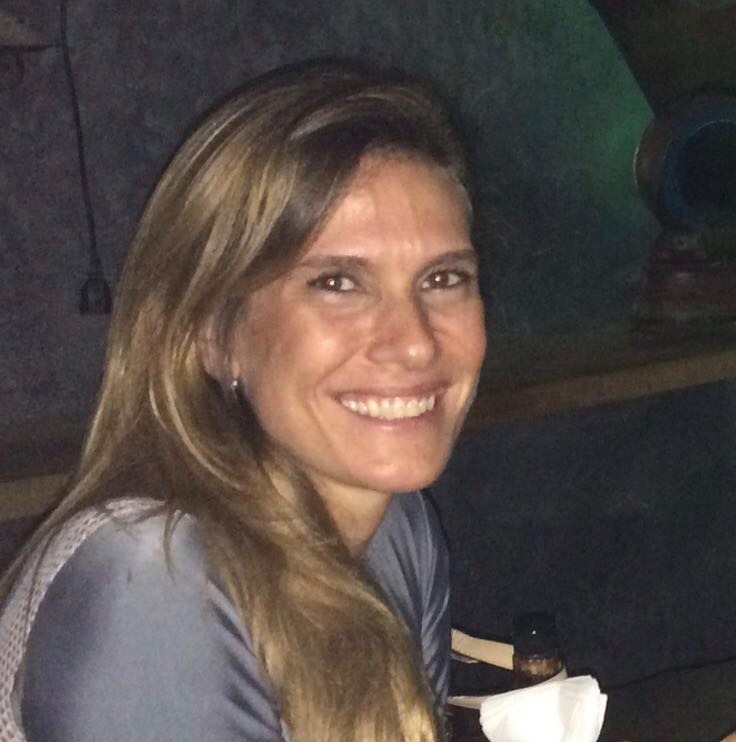 "Participating in Life Designing was the final nudge I needed to initiate what I truly wanted for my professional life.
I learned how to test drive all possibilities and that failing or making a mistake is not a problem. Even better, the faster I "fail" the faster I will get feedback about how to move forward.
After Life Designing, I was finally able to do the life changes I wanted and today I feel light and happy with my choices. Thank you so much, Yvonne"
- Maria Carolina Balro, Sao Paulo, Brazil; Workshop Participant
This course is not open for enrollment.